Have you ever kissed in your life ?? Want to test your kissing ability ?? If Yes , then this Android app is apt for you . This Android app will test your kissing ability & in result gives you feedback .
Introduction :
Kissing test is an Android app that lets you and your friends find out what kind of kisser you are.Kissing test lets you test your kiss as well as your kiss with your partner.Kissing Test is a great ice breaker, and a great way to start up a conversation with someone you've just met. Kissing Test is also great for parties and groups! Get all your friends together and find out who is the best kisser. Just keep in mind, you may wish to clean your screen before sharing Kissing Test with friends!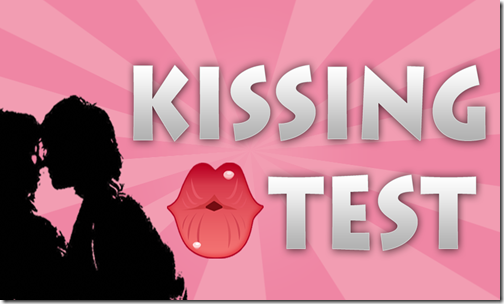 Step by Step Tutorial :
Step 1: Download Kissing Test from android  market :
https://market.android.com/details?id=com.inseclabs.kissing_test
Step 2: Go to Kissing Test app  and choose whether you are single or couple . If single ,then it will ask for single kiss(either male or female) and if couple , then it will ask for double kiss ( both male and female) .
Step 3: Next you have to choose your gender .
Step 4: Now its time to show your kissing ability . Get set go .
Note : Please kiss properly . Otherwise it will show following error .
Step 5: Here comes the Analyzing and Result part . I was surprised with analyzing part . It analyzed  our kissing ability in seconds .OMG .
Do you think this Android App is useful ?? If Yes, Share/Comment below.You can also Get Regular Updates. Subscribe to Free RSS Feeds or Email Updates. Follow us on Twitter @Devlupand Like us on Facebook.
Related posts: